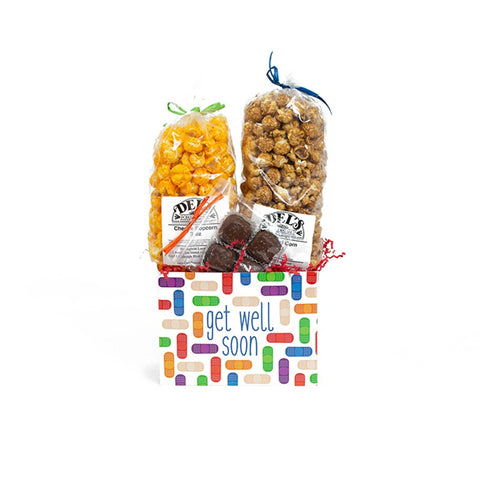 "Get Well Soon Band-Aids" Small Gift Basket Box
Checking local availability
Getting sick or being injured is a real downer. But there are certain things that are the perfect antidote for sad days, and our Get Well Soon Band-Aids Gift Basket is exactly that. Brighten up someone's circumstances by gifting them with caramel popcorn, cheese popcorn and milk chocolate sea salt caramels.
Contents: 8 oz. Caramel Corn, 3 oz. Cheese Corn and 4 Milk Chocolate Sea Salt Caramels.
Box dimensions: 6 3/4″ x 4″ x 5″
Made with 50% recycled paper.
Serves 1