Show your appreciation this holiday season!
Give the Perfect Gift this Holiday Season: Thoughtful and Personalized.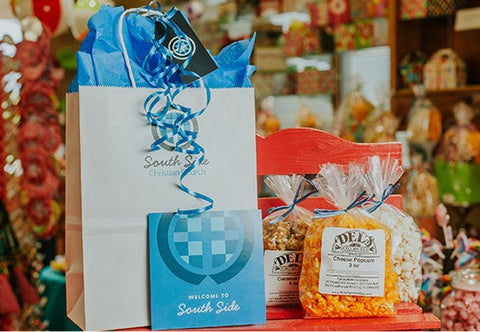 Fully Branded Products
We will work with you to provide the packaging and branding that will your clients or employees will love.
Branded Messages
Express your appreciation with custom messaging included with each gift.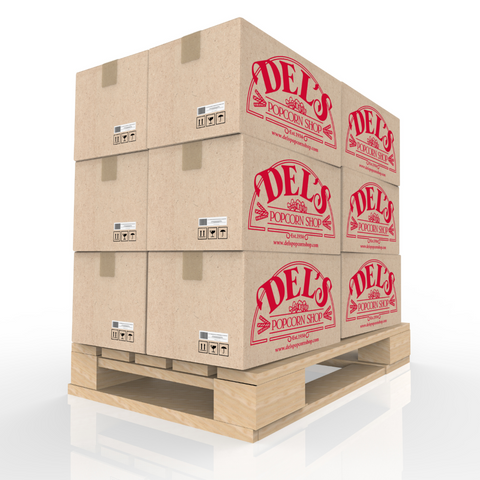 Volume Price Breaks
Ship all to your office to be distributed, or to each recipients house - Fresh and Fast!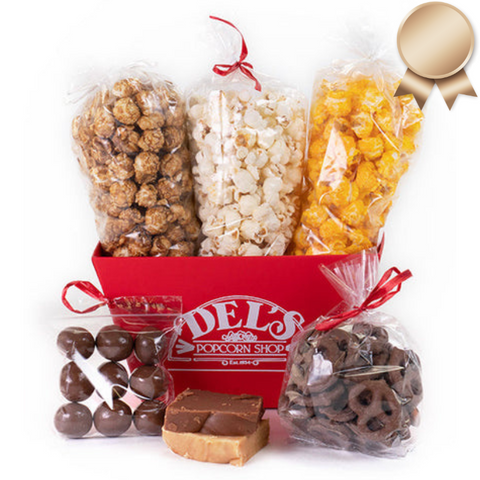 Square Market Tray Sampler
$49.99
Contents: 8 oz. Caramel Corn, 3 oz. Cheese Corn, Small Seasoned Popcorn, 1/3 lb. Milk Chocolate Pretzels, .25 lb. Triple-Dipped Chocolate Malt Balls and 1/3 lb. of our homemade Peanut Butter and Chocolate fudges.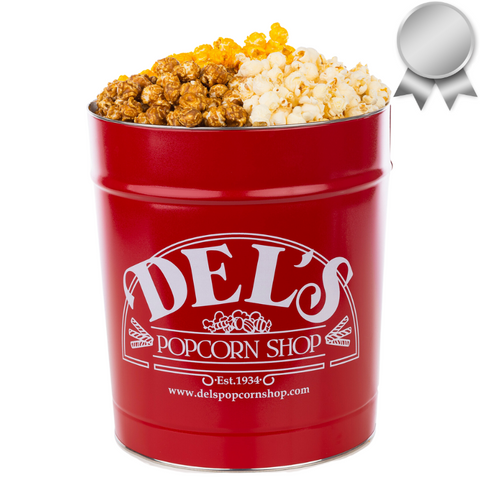 3.5 Gallon Signature Tin Sampler
$59.99
The signature red tin has remained a staple for the past 89 years and is easily our most iconic product. The easy-to-ship and robust metal design creates the perfect vessel to ship fresh product anywhere in the country while maintaining freshness and minimizing product breakage.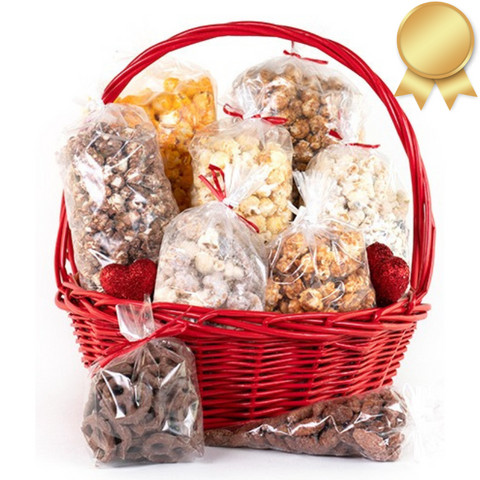 Large Signature Red Gift Basket
$109.99
Contents: 1 lb. Caramel Corn, 7 oz. Cheese Corn, 4 oz. Milk Chocolate Popcorn, small Kettle Korn, 4 oz. Cookies-n-Cream Popcorn, 4 oz. Chocolate Peanut Butter Popcorn with Peanuts, 4 oz. White Chocolate Trash, 1/3 lb. Milk Chocolate Pretzels and .25 lb. cinnamon and sugar glazed Almonds.
Frequently asked question
Freight
Sending 1 pallet vs 50 boxes
If you are looking to receive 1 shipment sent to your office, we are happy to arrange for a freight shipment or local delivery.
Shipping Price
Is shipping included in the price?
While the prices posted are for product only, we do offer a shipping discount for larger orders. We will be able to provide you with a full quote that includes shipping.
Order Deadlines
Cutoff dates for different types of orders
Fully Customized Products: Our most time sensitive order types are the fully customized branded products. Depending on the specifics of the order, our cutoff is November 15. Any orders after that date can incur rush pricing.
Customized Messaging: For a delivery before December 25, we need final and approved art work by December 5th. We do offer in-house creative design if needed.
Start Your Corporate Gifting Quote
What to Provide
- Business Name
- Total Count of Gifts
- Any customization requested for the gifts
Go to top