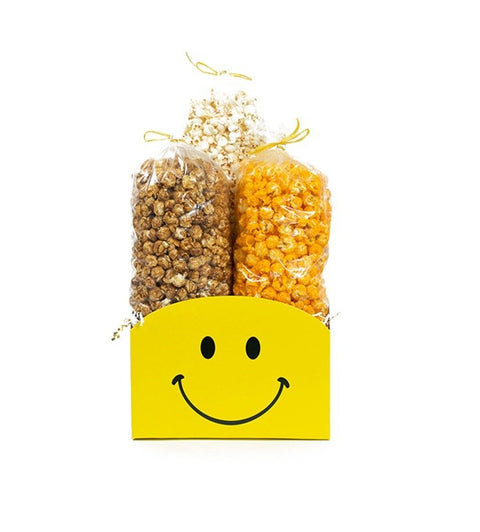 "Smiley Face" Large Gift Basket Box
Checking local availability
Our Smiley Face Gift Basket is aptly named. By giving someone our old-fashioned caramel, cheese and seasoned popcorn, your loved one on the receiving end will smile delightedly.
Contents: 1 lb. Caramel Corn, 7 oz. Cheese Corn and Large Seasoned Popcorn
Box Dimensions: 10 1/4″ x 6″ x 7 1/2″
Made with 50% recycled paper.
Serves: 1-4
Non GMO popcorn kernels
0 g trans fats
Gluten free
Contains no artificial flavors.