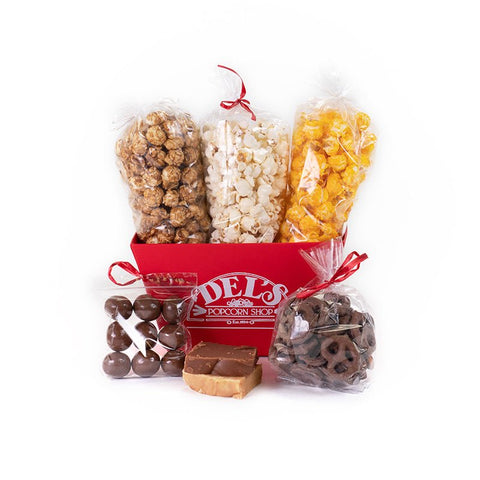 Square Red Del's Market Tray Sampler
Checking local availability
This market tray sampler can be shared by up to four people or seriously enjoyed by one. It's a great combination of popcorn, pretzels, chocolates and fudge!
Contents: 8 oz. Caramel Corn, 3 oz. Cheese Corn, Small Seasoned Popcorn, 1/3 lb. Milk Chocolate Pretzels, .25 lb. Triple-Dipped Chocolate Malt Balls and 1/3 lb. of our homemade Peanut Butter and Chocolate fudges.
Box Dimensions: 8″ square x 5″ Made from 75% recycled paper.
Serves 1 – 4