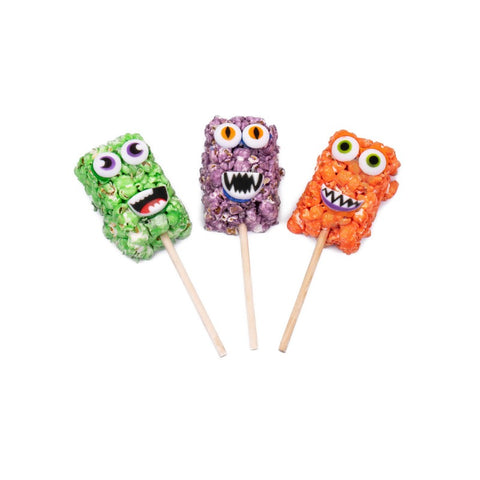 Silly Popcorn Monsters on a Stick (Sold out for 2023)
Checking local availability
Monsters only exist in your imagination…and at Del's Popcorn Shop. They also like to ride a stick. It makes them feel unique and quirky. And our silly popcorn monsters on a stick are even cooler than the ones in storybooks because you can eat them! So be the best house on the block this year, and order some for your Halloween party! They are also:
Non-GMO popcorn kernels
Gluten free
Contains 0 g trans fats
Contains no preservatives
Each 2″ x 3″ monster serves 1.